Summer Freestyle

July 29th – Sept 9th, 2023

Opening Reception July 29th 3-6pm!

Court Tree Collective proudly presents Summer Freestyle. A salon-style group exhibition created to showcase a wide range of works to peak the interest of any art collector. Featuring art from Barbtropolis, Bill Brand, Derek Haffar, HelloMarine, Jacob Gerard, Jason Lustig, John Vitale, Jung Eun Park, (SALUT) Bradd Young, Saxon Quinn, Theo Bardsley, Toyameg, TRAVROC, and Yool Kim - this exhibit presents numerous international and local artists all brought together in one place. Come and enjoy the summer with us!



Click here ︎

to preview the collection!



---
Barbtropolis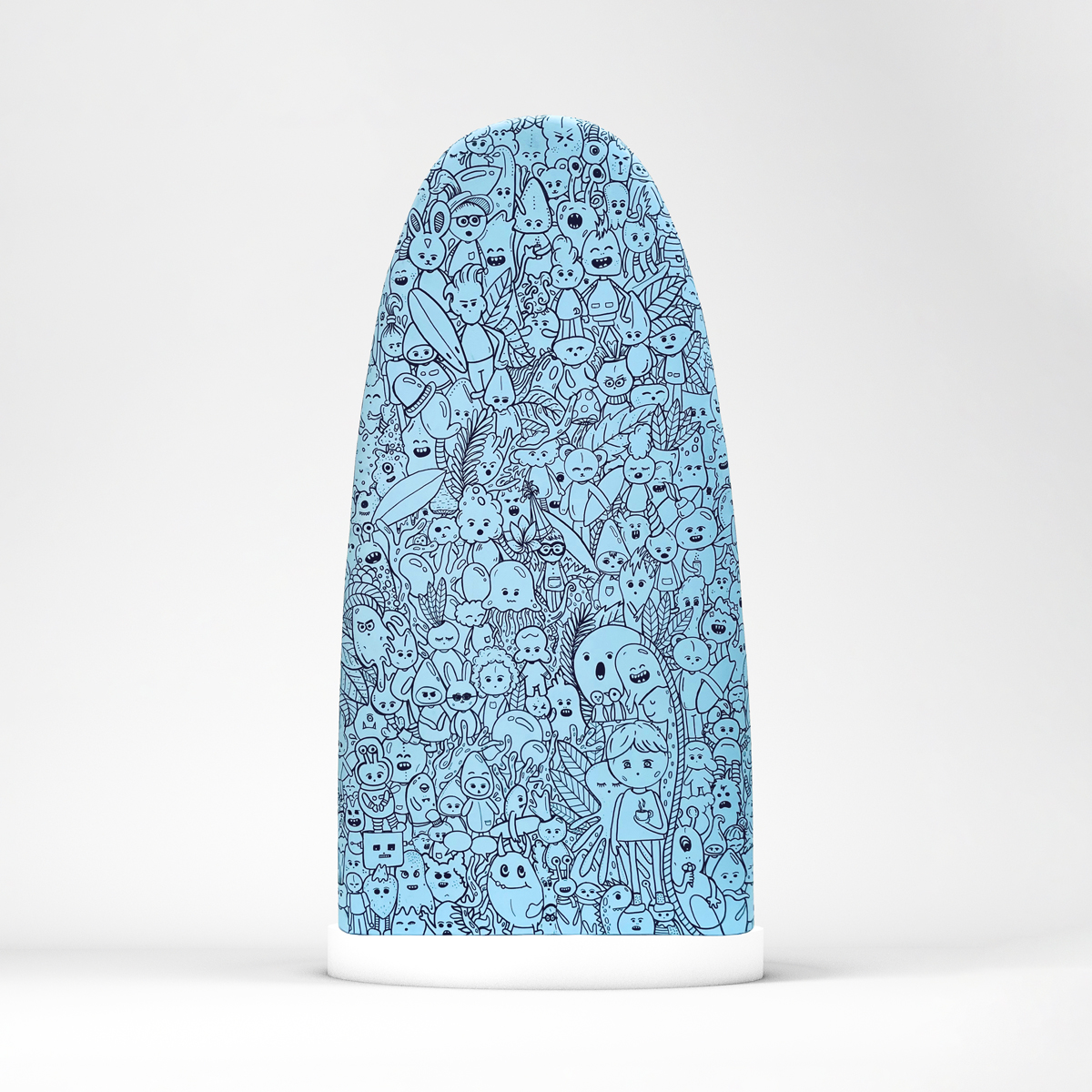 Barbara Graetzer, or Barbtropolis, was born and raised in Rio de Janeiro, Brazil, but is living as a modern-day nomad. Barbara spent many years of her life living in different countries and cities throughout the globe and became interested in art after finding herself unable to properly communicate in languages she didn't fully understand. She believes that only the visual language can be truly universal and has devoted her life to creating a multitude of expressive images.

Barbara was formally trained as a graphic designer and illustrator while earning a BFA in Visual Communications from the Illinois Institute of Art in Chicago and an MA in Illustration from the Fashion Institute of Technology in New York.

Lately, combining her newfound passion for surfing, she's been experimenting with a new visual language that consists primarily of cheerful characters and creatures. "Surfing takes me back to my childhood state of mind and these characters do as well. I like bringing back that doodling inner child and producing images that are happy and positive."



---
Bill Brand


Bill Brand is a multi-disciplinary artist whose films, public artwork, installations, paintings and works-on-paper are exhibited worldwide in museums, galleries, microcinemas and on television.

Bill Brand's artwork has been featured at Museum of Modern Art, Whitney Museum, Smithsonian American Art Museum, National Gallery of Art, Anthology Film Archive and Shanghai Duolun Museum of Modern Art. He is represented by Galerie Arnaud Lefebvre, Paris. His films have been presented at major film festivals including the Berlin Film Festival, New Directors/ New Films Festival, Tribeca Film Festival and Rotterdam Film Festival.



---
Dallas Owens



Dallas George Wade Owens was raised in Hamilton, Ohio. He received his B.F.A. in painting and sculpture from Miami University of Oxford, Ohio in 2011. He moved to New York after graduation and is currently working on his MFA at Brooklyn College. His recent work explores the dark side of the human condition with figurative mash ups that refer to an increasingly short public attention span and an indifference to social misfortune.


---
Derek Haffar


Derek Haffar has cast a huge variety of things, from prosthetic horns for an overly aggressive Ibex for WCS to cracks in N.Y. sidewalks for trip and fall lawyers. Currently he is using the figure, concentrating on the subtleties of texture and moods. His work reflects a view that sees things coming together and falling apart all at once; slices of time. Although the recent work is sculptural it often crosses disciplines sometimes manifesting as photographic series or performances with the objects as props.

Derek is from the mid-Hudson valley, received his BFA from the University of Utah in drawing and painting; MFA from The Milton Avery Graduate School of the Arts at Bard College. He has worked for the wildlife conservation Society as an exhibit specialist and sculptor as well as many name artists and Galleries in N.Y. and internationally. He is based in Brooklyn N.Y now and is currently teaching 3 Dimensional design at Parsons School for Design Strategies in lower Manhattan.








---
HelloMarine


French Paris born artist HelloMarine is full of optimism and good vibrations which she transcribes into her intensely colourful paintings, illustrations and print editions.

After a childhood in the South of France, and some studies in the UK, Marine has been working for various clients all over the world for the last 14 years as well as exhibiting her personal work in galleries. Currently, within her work Marine redefines the idea of still life today, painting familiar things with a twist.

With a striking simplicity and well curated colour palette, her work is both bold and memorable.Her goal as an artist is to deliver a sense of innocent and joyful escapism and create pieces that radiate positive energy back to the viewer.

Her ever evolving influences include the works of Matisse, Margaret Kilgallen, 70's aesthetic, Henri Rousseau, nature and interior design..Clients include Dior, Lacoste, TruThoughts, The NY Times, Penguin, Zadig & Voltaire, to name a few.HelloMarine currently lives and works in Brighton, UK.



---
Jacob Gerard


Jacob Gerard is a true outsider artist with no formal training. His work is powerful, brilliant in creativity, and rich in humor. His colors, brightness, attention to details, emphasize a scale of production usually found in a well seasoned educated artist. In less than 2 years of painting exclusively he has amassed a small arsenal of paintings that would be considered a full career for many. Whether this is an attempt to never go back to construction or years of pent up creativity the current results will last a lifetime. At this moment in time all signs point to this being the beginning of a flourishing artistic career.




---
Jason Lustig

Jason Lustig is an artist living and working in Brooklyn, New York. Originally from the S.F. Bay Area Jason's work is largely informed by the environment he grew up in. Often moving between cities, mountains, and coastal areas, Jason uses these as the main settings of his paintings and then adds charmingly mischievous characters to live inside them. Using a bright and saturated color palette, his paintings capture moments in time from other worlds that seem to parallel our own.



---
John Vitale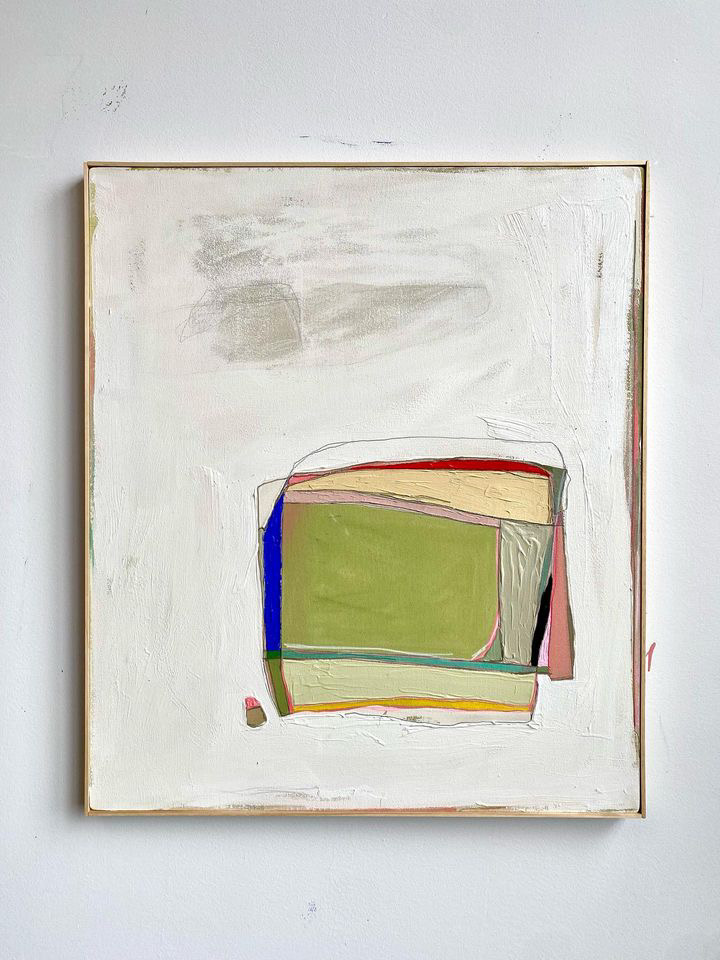 John Vitale is a self taught multidisciplinary artist. His work was previously shown in Portland, OR, at Nationale, Chefas Projects, Association, and Never Lab, and in Wenatchee, WA, at Collapse Contemporary. Vitale is a creative director, graphic designer, as well as the founder and creative mind behind The Killing Floor skateboard brand.



---
Jung Eun Park


Jung Eun Park is a New York-based artist working in drawing and sculpture. He primary materials are graphite pencil, embroidery thread, and watercolor on coffee dyed Korean paper. Park investigates a meaning of home by observing a relationship with people, objects, and environments. Park captures imagery of her intimate life, which implying her psychological narratives, and records the moment with simple line and shape on her drawing. Simplified and symbolized objects, such as a house, plants, bricks, or pots are altered conceptually in her drawing to speak a universal language of a human being living in a new environment.

Jung Eun Park was born and raised in Seoul, South Korea where she received her B.F.A degree in Painting at KookMin University. She moved to New York in 2005 for her M.F.A degree in Painting at Pratt Institute. She has received artist grant and studio space fro the Vermont Studio Center. Her work has been widely exhibited in the United States, Europe, and Asia. Park is currently an artist in residence of Chashama Visual Arts Program in Brooklyn, NY.




---
(SALUT) Bradd Young


Salut (Bradd Young), born in 1994, is a multi-media artist based in Rochester, New York. Young's work references the cartoons that shaped his childhood through its vibrant colors and expressive characters. Young uses different paint techniques, like airbrush and impressionism, to create a sense of depth and absurdity. Oftentimes, his paintings can be seen as an arrangement of motifs and imagery, rather than an easily identified setting. Nature is a common theme and setting explored in Young's work because it is one of the most easily attainable depictions of beauty through the lens of a child. When Young introduces characters to his pieces, they are done with a disregard to anatomy, focusing more on shapes and his trademark facial expressions. Whether he is working on a piece with a maximalist or minimalist approach, Young sets out to create a colorful dreamy aesthetic that provides the same feelings of escapism found in Saturday morning cartoons.




---
Saxon Quinn



Saxon JJ Quinn is a self-taught mixed media artist interested in the rough, the worn and the resilient. Born in country Victoria, Saxon spent his childhood surrounded by creativity. His artist mother tied a basket to the ceiling of her studio where, as a baby, he would swing while she worked. As he grew older, he began sketching, painting and experimenting with clay, at times accidentally defacing her works in the process.

After studying Communication Design and building his career in Melbourne, Saxon moved to New York City, immersing himself in the city and its urban patina.The beauty he found in the aged and weathered elements were cemented as the foundation of his creative work, and painting became the outlet.

Now, from his home in the Northern Rivers region of New South Wales, Saxon primarily uses canvas, graphite and paint, layering hues, symbols and textures to create works that sway from the intentional to the unrestrained, the minimalist to the uninhibited. Each piece bears meaningful motifs alongside elements of mischievous humour, with each mark representing an aspect of his life. These marks are arranged precisely to induce a sensory effect, where a calming constellation can be found in a world of perceived chaos.




---
Sneakerwolf


Tokyo based artist. Japanese traditional graffiti arts "EDO-MOJI" established 17th century. By using the combined alphabets while merging it with the pure Japanaese "EDO-MOJI" aesthetic, a new graffiti style was born. Successfully held numerous solo exhibitions in Tokyo. and this art form was launched and chosen as the first ever pieces by a Japanese at the "URBAN MORPHOGENISIS" held in Moscow during the 2019 Mural Art Festival.



---
Theo Bardsley




Theo Bardsley is a young rising figurative painter from London. He paints large scale portraiture, taking inspiration from his own daily life, and of those around him. Theo's work merges the everyday with the historical, bridging the gap between past and present. Having studied the History of Art at the University of Manchester, Theo draws from a plethora of influences from the art historical canon. Theo's layering approach to the canvas allows textures to build up, slowly a narrative comes to life, sometimes simple compositions of encounters at the pub, tied in with nods to historical events and figures. In turn the viewer can associate the paintings with a certain point in their own life, and by doing so Theo hopes transport them back to that moment.




---
Toyameg



Toyameg is an artist based in Fukuoka, Japan She describes her art as "pop with a pinch of poison. She holds solo exhibitions throughout Japan and provides illustrations to musicians, apparel brands, and other clients. Outside of Japan, she has participated in group shows and held solo exhibitions in Los Angeles, New York, Hawaii, and Melbourne.




---
TRAVROC



Brooklyn based painter and designer, Travis "TRAVROC" Dommermuth, has been painting for nearly three decades. While having started doodling and drawing at a very young age, exposure to Hip Hop, graffiti and skateboard culture in New York in the early to mid 80's helped mold him into who he was as a youth. Those worlds started him down a creative path and lifestyle that, while continuing to grow and branch out into many other areas throughout his life, his roots in these cultures continue to influence everything he works on to this day.

After obtaining an Associates in Fine Art in 1993 and a Bachelors Degree in Illustration from the Fashion Institute of Technology in Manhattan in 1997, he went on a very long stint as an illustrator/graphic designer and product designer working in the fashion industry in NYC. While he's moved away from the fashion industry to a degree, while still doing freelance design and illustration work, he has been deep in pursuit of his own personal work.

Having been exposed to and utilizing many different art styles, mediums and techniques over the years, he's never settled on one particular medium for too long, experimenting along the way. In turn, he uses a diverse mixed media approach to his work, with acrylics, inks, oils, oil pastels and spray paint all making their way into his work regularly. Additionally, nailing down one particular stylistic inspiration for him wouldn't be possible. From the aforementioned graffiti and skateboard cultures, to typography, calligraffiti and hand styles, from editorial illustration and caricature, to hyper-realism and still life, from portraits and figurative work, to abstract deconstruction, his style is an amalgamation of all of the above, creating its own unique aesthetic.




---
Yool Kim



Seoul-based artist Yool Kim navigates ideas of identity and subconscious mind through mixed media artwork. Her paintings focus on figures expressing a form of disorder. This is seen not through just facial expressions, but extends throughout the painting to express dissatisfaction and dizziness that come from the human experience. Kim's work often highlights self expression that have not yet matured, an expression stunted in growth. Her desire is to organize these emotions through her artwork.

Kim was born in 1982 and graduated from Hongik University Graduate School of Industry in 2015 with a degree in Color Studies.


Click here ︎ to see more of Yool's work.


---