The Tactiles
April 9th - May 15th, 2022
Opening Reception: April 16th 3 - 5pm

Featuring the work of John Whitlock, Christina Massey, Jung Eun Park and Jennifer Prevatt. All four artists' work demonstrate unique strengths in their hands. Using a vareity materials in a number of different formats.

CLICK HERE ︎ TO SEE "THE TACTLES" COLLECTION.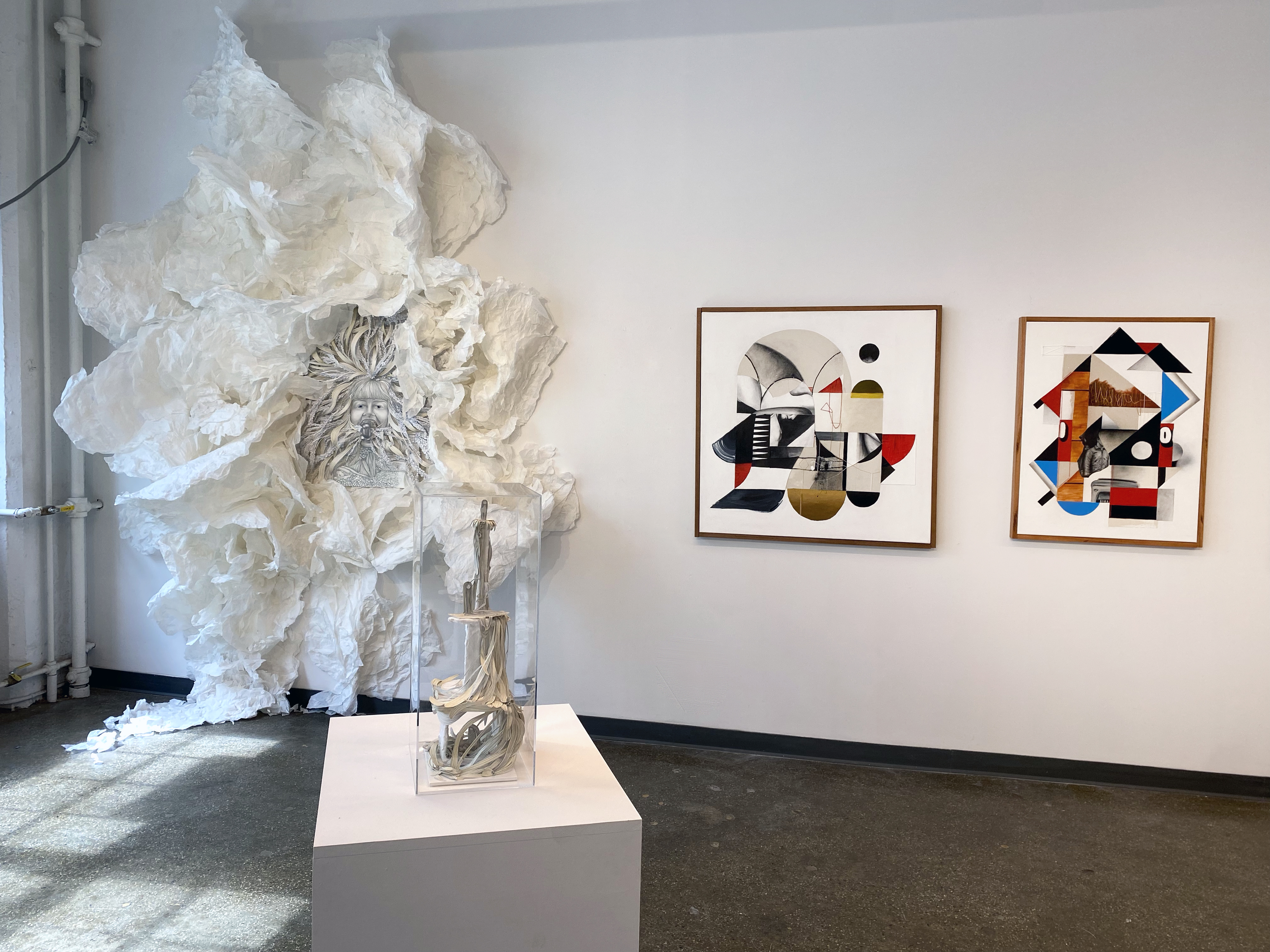 ---
Jung Eun Park

Jung Eun was born and raised in Seoul, South Korea where she received her B.F.A degree in Painting at KookMin University. She moved to New York in 2005 for her M.F.A degree in Painting at Pratt Institute. Her work has been widely exhibited in the United States, Europe, and Asia. Park is currently an artist in residence of Chashama Visual Arts Program in Brooklyn, New York.


---
Christina Massey

Christina Massey is a mixed media artist using repurposed materials in her colorful organic abstractions based in Brooklyn, NY. Her work has won multiple awards including an FST StudioProject Fund Grant 2019, Brooklyn Arts Fund Grants 2022 & 2019, SIP Fellowship at the EFA Robert Blackburn Printmaking Workshop 2017 and Puffin Foundation Grant 2018. Massey's work is in the collections of the Janet Turner Museum, Art Bank Collection in DC, Bank of America Collection in Miami, Credit Suisse and multiple private collections. Her work has shown extensively at galleries and museums in the NY metropolitan region and been featured in fairs such as the 14C Art Fair and Springbreak Art Show.

Massey is the founder of the WoArtBlog, a platform highlighting the work of contemporary female identifying artists. Her curatorial projects have shown at such locations as the Pelham Art Center, BioBAT Artspace, Hunterdon Museum and Court Tree Collective.


---
John Whitlock

John Whitlock (b. 1979) is an artist and musician living and working in Brooklyn, NY. Widely recognized for his collage work, his current practice includes charcoal drawing, painting and mixed-media assemblage on canvas and paper. John has been exhibited internationally and featured in various publications such as the New York Times and The Atlantic. He was profiled with a four page feature in Gestalten's Age of Collage: Contemporary Collage in Modern Art.


---
Jennifer Prevatt

Jennifer Prevatt is a New York based interdisciplinary artist, children's book illustrator, and educator. She holds a BA in Scientific Illustration and an MFA from Newcastle University. Influenced by the visual language of dreams and fairytales, her practice blends constructs surrounding memory, mortality, feminism, and sexuality. She experiments with mixed media to create a visual narrative of archetypal thought patterns within the framework of a fairy tale, working primarily with paper as a sculptural form because of its delicate and vulnerable quality.