"The greatest American Art Form"
Oct 1 - Nov 12th, 2022

"Court Tree Collective is giving Brooklyn a much-needed vernacular study of skateboarding in New York City. Photographs of contemporary skaters complement their self-designed decks in a nearby installation, revealing how skaters perceive the board as an extension of the body. A collaboration between photographer Clarence K. and pro skater Louis Sarowsky, the three-part exhibition unpacks skating as a realm devoid of judgment and opposed to police violence from the start."

- Hyperallergic




Court Tree Collective proudly presents "the greatest American art form." A dedication to skateboarding and its contribution to global culture. This three part exhibition includes the professional skateboarder/artist (Louis Sarowsky), the photographer (Clarence K.) documenting the modern skateboarder, and skateboarders and admirers (group exhibition) presenting their versions of the skateboard deck.





Clarence K.
Since day one, the skateboarding culture has viewed life differently than everyone else. It's always been blind to race, gender and age. It's produced the most forward thinking people on the planet. Even now as it has grown into astronomical proportions it still keeps the same core values. It's the most modern tribe on the planet and If you skate you understand what this means. Photographer Clarence K. has captured today's New York City skateboarder in the most honest and realist way.



His Skate-Homies series has become synonymous in the New York City skate scene. In just 5 years Clarence has photographed over a thousand skateboarders. Most recently he took his white seamless and camera around the country. Just like in New York he sets up in the skateparks. As many great documentarians he is entrenched in the culture. His portraits have garnered rave reviews from some of the biggest names in the game. Tony Hawk, Michael Burnett, Lance Mountain, Steve Olson have all expressed their love for his compelling imagery.

"These are raw, honest portraits of skaters in their element; they are gritty and beautiful all at once. I am honored to be included."- Tony Hawk

"These photos are not only intimate and immediate (and really beautiful,) they are a terrific snapshot of what a New York skateboarder really looks like in 2019. A special time captured in a seemingly simple way, let's see these skaters again in 2029."

- Michael Burnett, Editor of Thrasher

Click here to ︎ see works available from Clarence.

Click here ︎to purcahse the Vol. 3 Skate-Homies book.


Louis Sarowsky
Louis Sarowsky is part of a new generation of "self-taught" artists. Not necessarily an Outsider. As it's almost impossible to go on without any knowledge of how things work directly at our fingertips. With YouTube, Instagram, Tik Tok, these new types of self taught artists are fearless and ambitious. Creating granite sculptures is no easy task for even the most seasoned sculptor. With only a few years under his belt in doing so, he is creating images that speak to his language and culture. As seen here in the "Stone VX1000", the most influential camera in skateboarding cinema or his . Known in the skateboarding community as Lurker Lou. His skateboarding and personality has always been his own. We are excited to be exhibiting perhaps his next chapter in super creative life.





DECKED OUT
Court Tree Collective proudly presents "Decked Out" an open call to skateboarders/artists. As skaters demonstrate a unique individualistic identity through they're riding and lifestyle, we are asking those who are interested to create artwork ( via any media ) on a skateboard deck for possible inclusion in our forthcoming show "Decked Out".

Click here ︎ to see entire deck collection!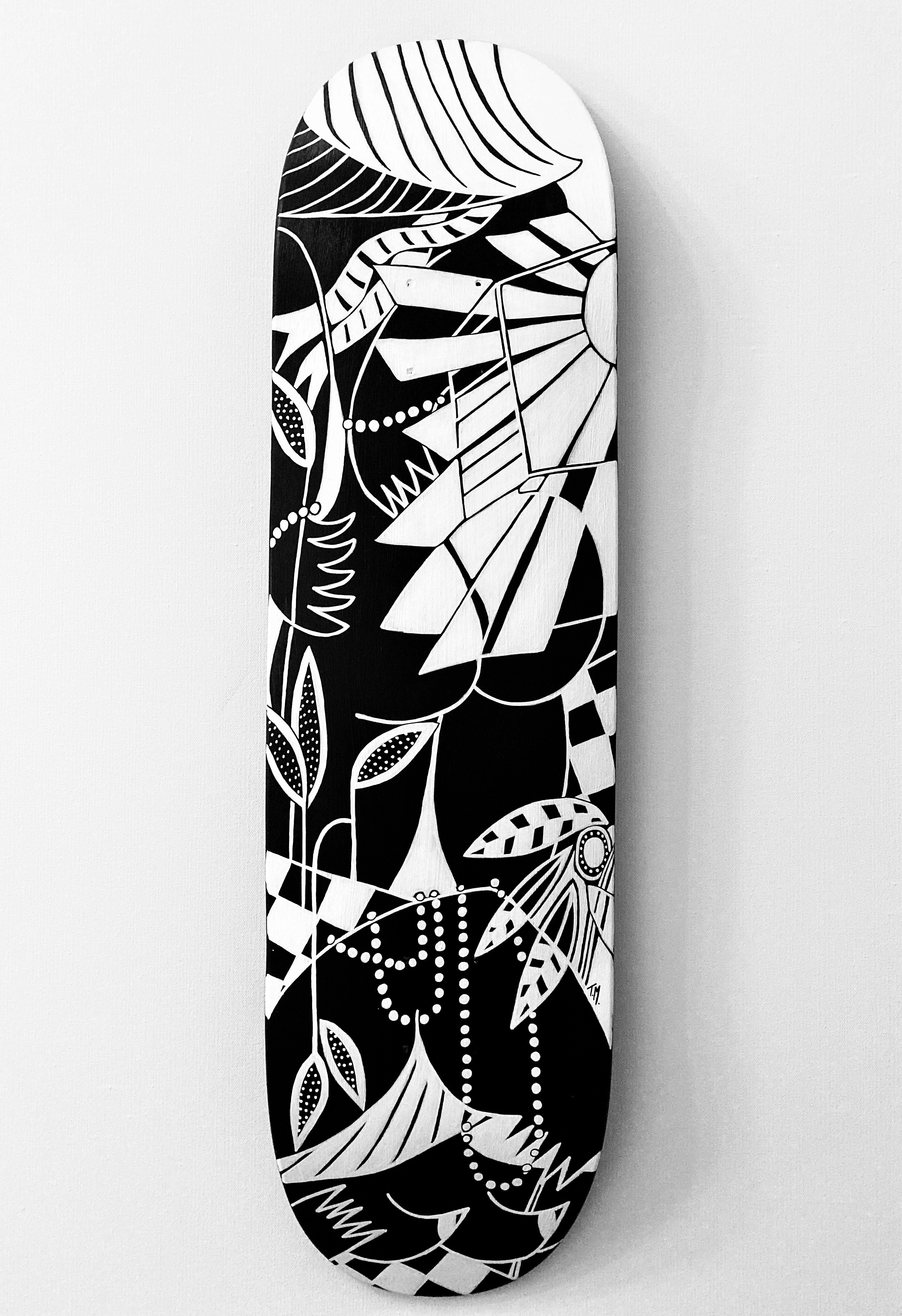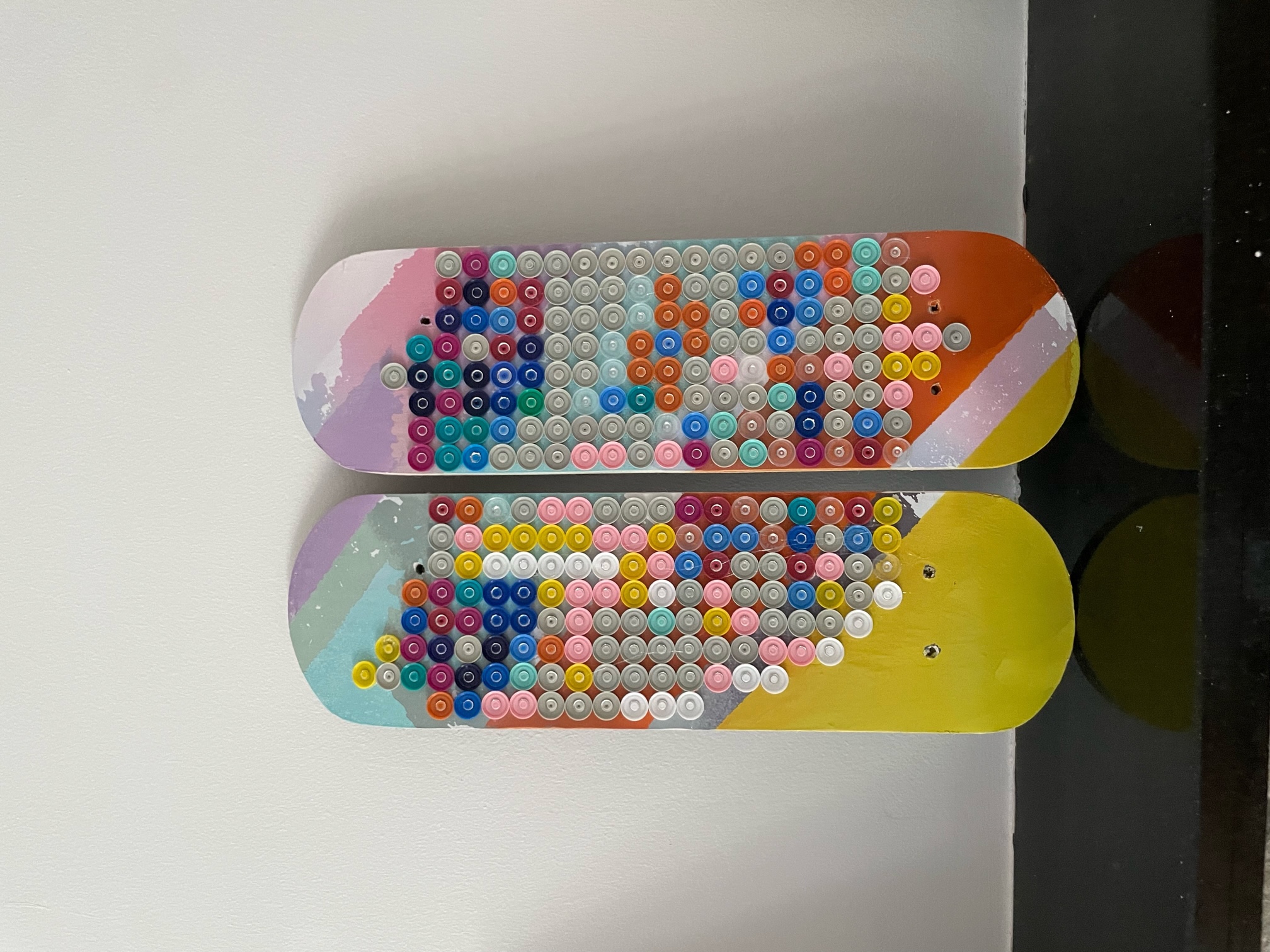 ---