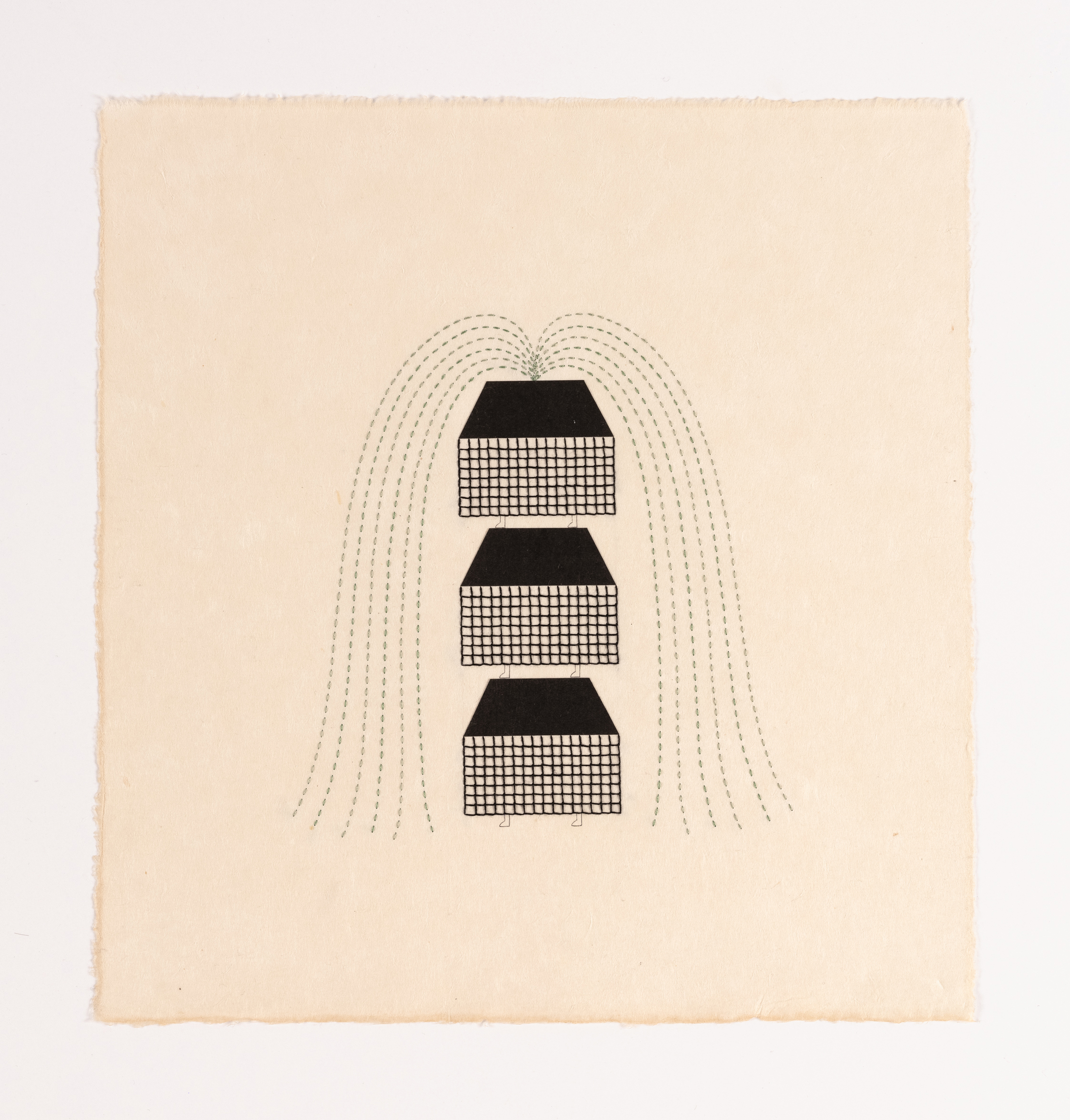 Jung Eun Park: Bittersweet Home (online exclusive)

March 21st – June 15th, 2022

Court Tree Collective proudly presents Bittersweet Home by Brooklyn based artist Jung Eun Park. Orginally from Seoul, Korea, Jung Eun has lived in the states for over a decade. Her work is about her relationship with her homes both physically and psychologically. Her primary materials are graphite pencil, embroidery thread, and watercolor on coffee dyed Korean paper. Jung Eun investigates the meaning of home by observing a relationship with people, objects, and environments. She captures imagery of her intimate life, by implying her psychological narratives, and records the moment with simple lines and shapes on her drawings. Simplified and symbolized objects, such as a house, plants, bricks, or pots are altered conceptually in her drawings to speak a universal language of a human being living in a new environment.

"Since I moved to different cities and countries, I've been obsessed about home physically and psychologically. In recent work, I simplify a shape of house and objects, and rearrange them in different situations. The embroidered houses are connected to each other by thread and get joined with another object, which I found from everyday life or a new environment. Simplified and symbolized objects, such as a house, a yarn ball, grass or threads are altered conceptually in my drawing so that their meanings and original uses are re-purposed to make a story of what I want to talk about. My drawings are simply the record of my intimate life, but also imply the psychological narratives of a human being living in a new environment."

Jung Eun was born and raised in Seoul, South Korea where she received her B.F.A degree in Painting at KookMin University. She moved to New York in 2005 for her M.F.A degree in Painting at Pratt Institute. Her work has been widely exhibited in the United States, Europe, and Asia. Park is currently an artist in residence of Chashama Visual Arts Program in Brooklyn, New York.



Click Here ︎ to Shop Jung Eun's Collection.

Click Here ︎ to read Jung Eun's interview.


Interested in Jung Eun's work? Please email us.
︎