Future Primitive
March 25 - April 29th, 2023

OPENING RECEPTION March 25th 3 - 6pm!!!




Court Tree Collective presents "Future Primitive", a set of works that represent original approaches to artistic styles drawn from the ancestral past. Jeanne Tremel's improvised sculptures—made from objects gleaned while beachcombing—fill a void of a modern day archeologist. Creating handmade instruments like fixtures from the past. The spiritual paintings of Michael McGrath render uncanny subjects—ghosts, floating faces, arched cats, monsters — in a playfully crude style, like the illustrations to some haunted, obscure folklore. Pushing this style further, Saxon Quinn's compositions pose sketchy shapes on opaque backgrounds, in a messy arrangement that seems to encompass cosmic bodies and pop culture alike, following a tradition somewhere between cave painting and de Kooning. The scratched faces of Yool Kim's paintings crowd her canvas like the chatty spirits of ancestors, outlined with manic precision in vivid colors. Together, these works suggest the persistence of the distant past within the work of contemporary artists.

View/Shop the collection! ︎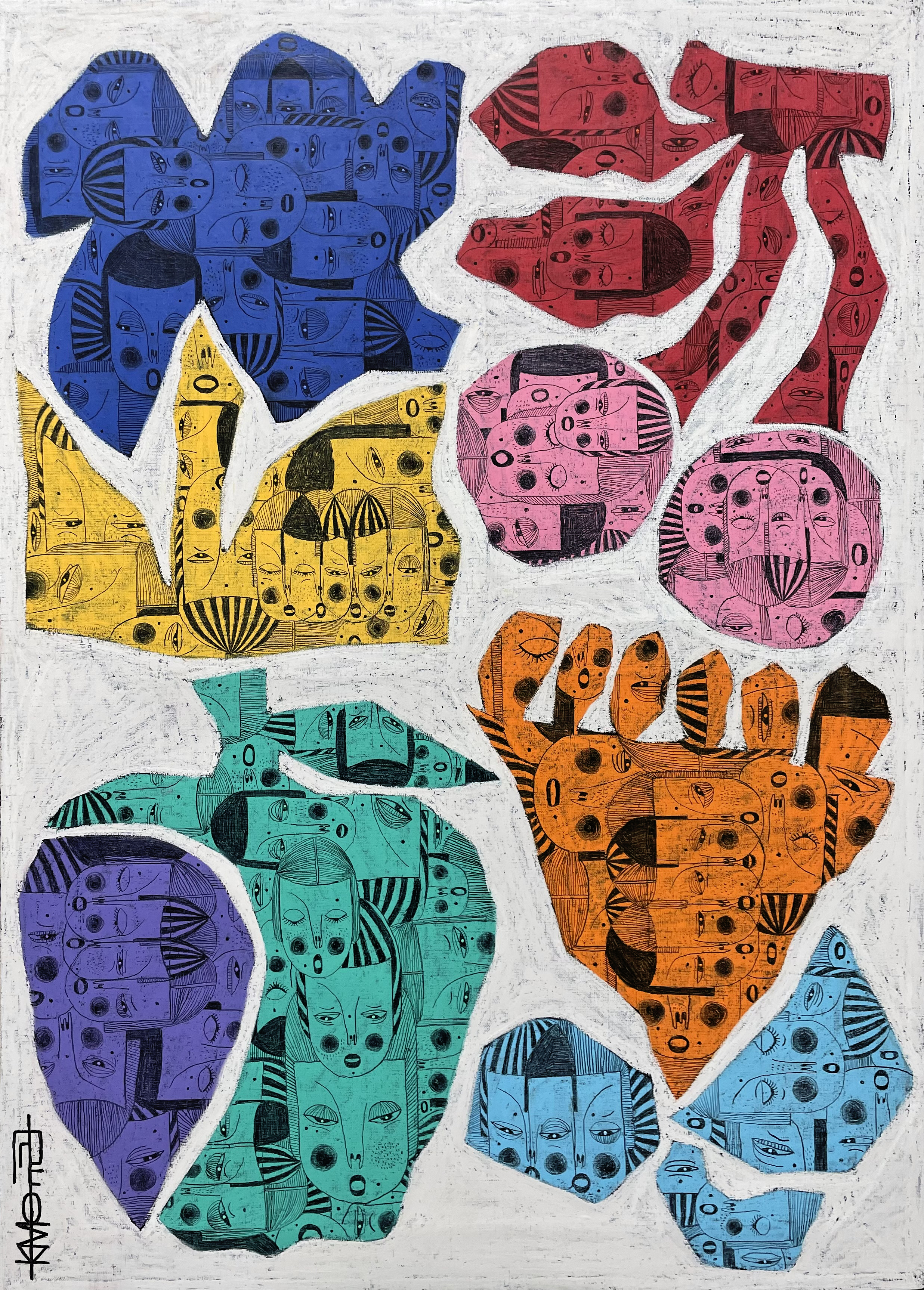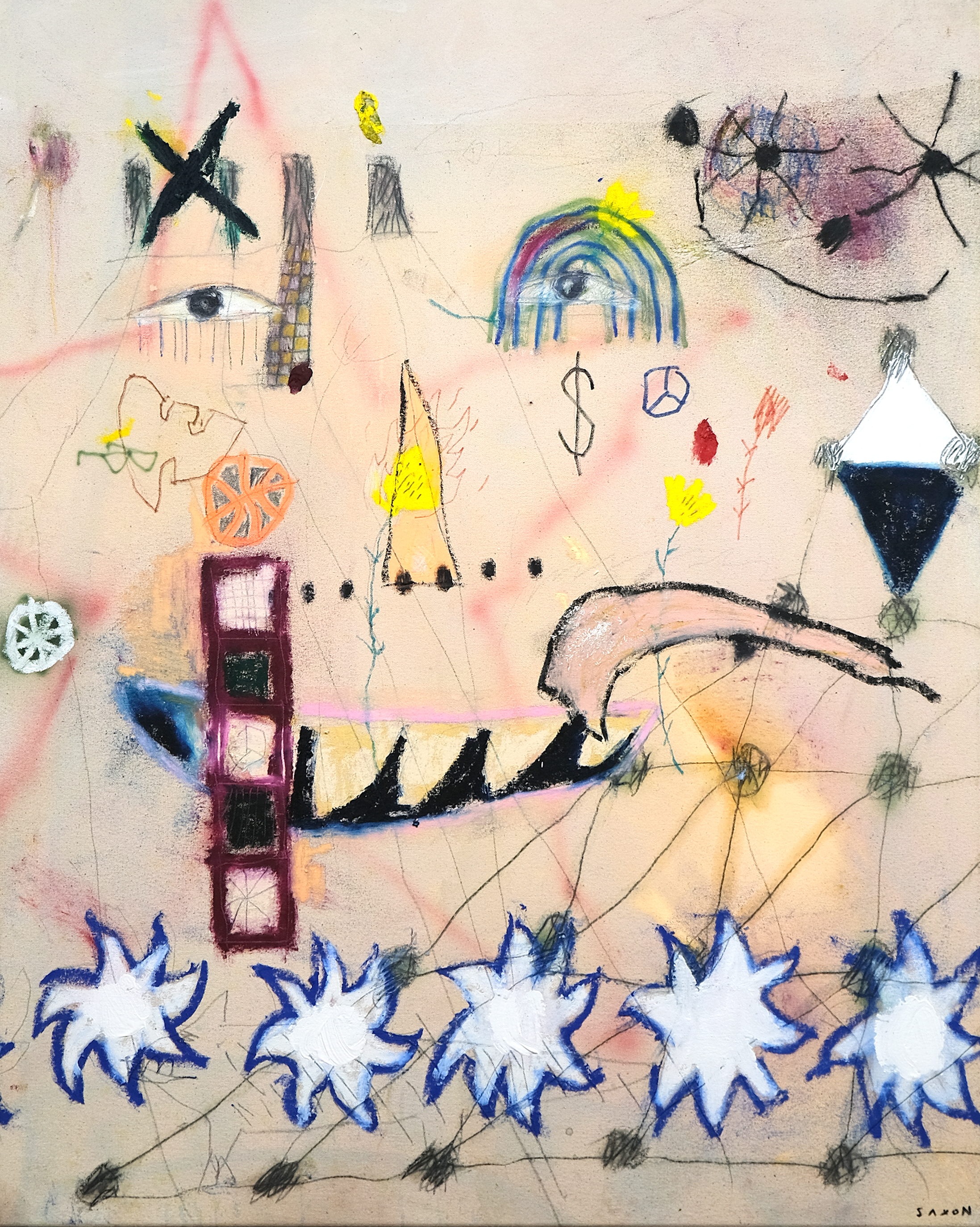 Michael McGrath

Michael McGrath lives and works in Rhinebeck, in New York's Hudson Valley. His recent work is inspired by his current upstate NY environment and its history, and also in his curiosity in the cults of mysticism, mythology and religion through the lens of naivety. He is interested in religion, magic and mythology, and also more mundane aspects of daily life. His ghosts and skulls symbolize death and afterlife, with a measure of happiness and hope. His faces are often gods, deities or the deceased, and he imagines that "…if there were gods, ghosts or magic, they would exist in nature and in the landscape; not just beings in the sky, but also in the ground, in the trees, in the flowers and in the animals."

Michael's work has bee exhibited in Rhinebeck, New York, Germany, Belgium, and a solo show at Fir Gallery in Beijing, China.


---
SAXON JJ QUINN


Saxon JJ Quinn is a self-taught mixed media artist interested in the rough, the worn and the resilient. Born in country Victoria, Saxon spent his childhood surrounded by creativity. His artist mother tied a basket to the ceiling of her studio where, as a baby, he would swing while she worked. As he grew older, he began sketching, painting and experimenting with clay, at times accidentally defacing her works in the process.

After studying Communication Design and building his career in Melbourne, Saxon moved to New York City, immersing himself in the city and its urban patina.The beauty he found in the aged and weathered elements were cemented as the foundation of his creative work, and painting became the outlet.

Now, from his home in the Northern Rivers region of New South Wales, Saxon primarily uses canvas, graphite and paint, layering hues, symbols and textures to create works that sway from the intentional to the unrestrained, the minimalist to the uninhibited. Each piece bears meaningful motifs alongside elements of mischievous humour, with each mark representing an aspect of his life. These marks are arranged precisely to induce a sensory effect, where a calming constellation can be found in a world of perceived chaos.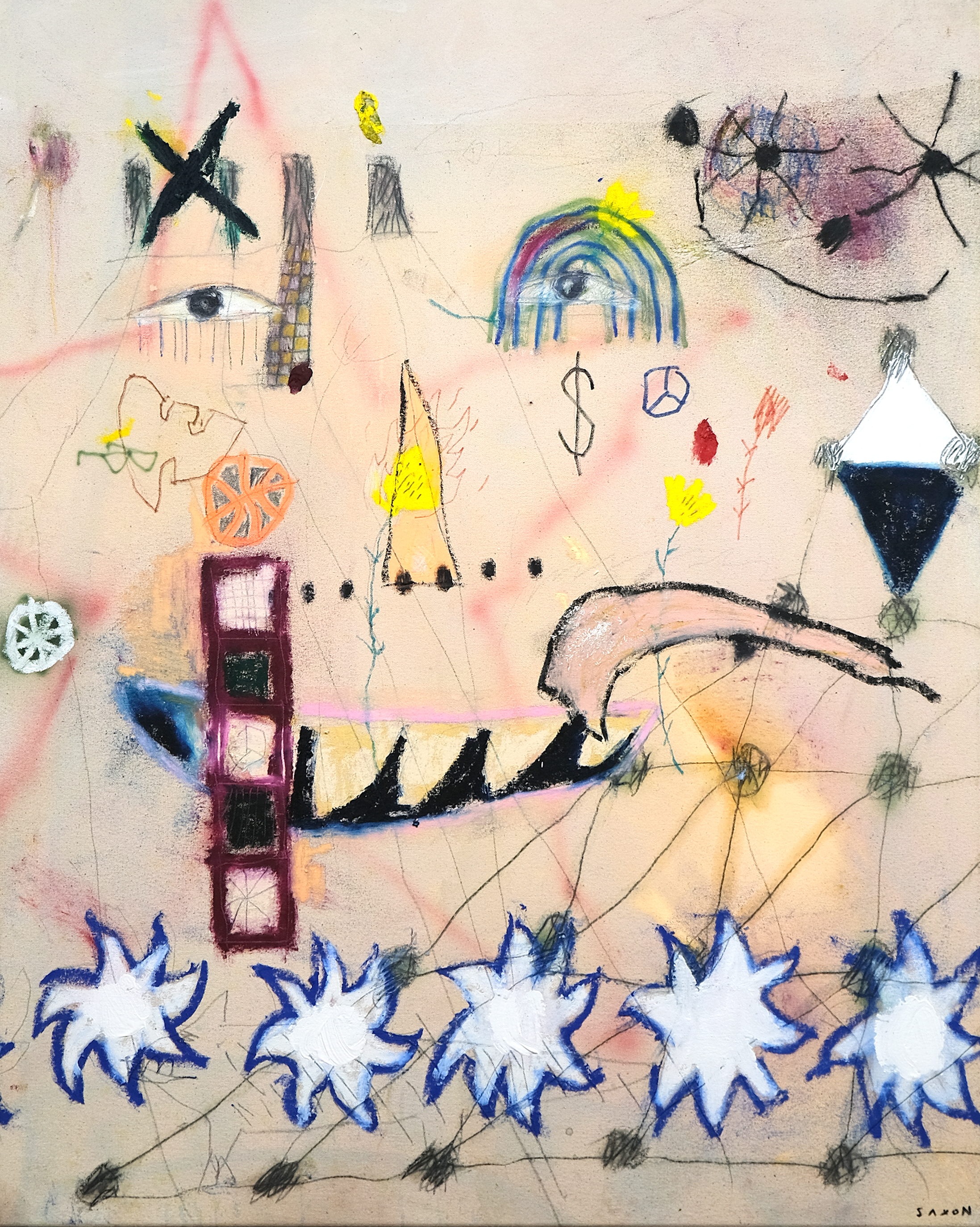 ---
Yool Kim

Seoul-based artist Yool Kim navigates ideas of identity and subconscious mind through mixed media artwork. Her paintings focus on figures expressing a form of disorder. This is seen not through just facial expressions, but extends throughout the painting to express dissatisfaction and dizziness that come from the human experience. Kim's work often highlights self expression that have not yet matured, an expression stunted in growth. Her desire is to organize these emotions through her artwork.

Kim was born in 1982 and graduated from Hongik University Graduate School of Industry in 2015 with a degree in Color Studies.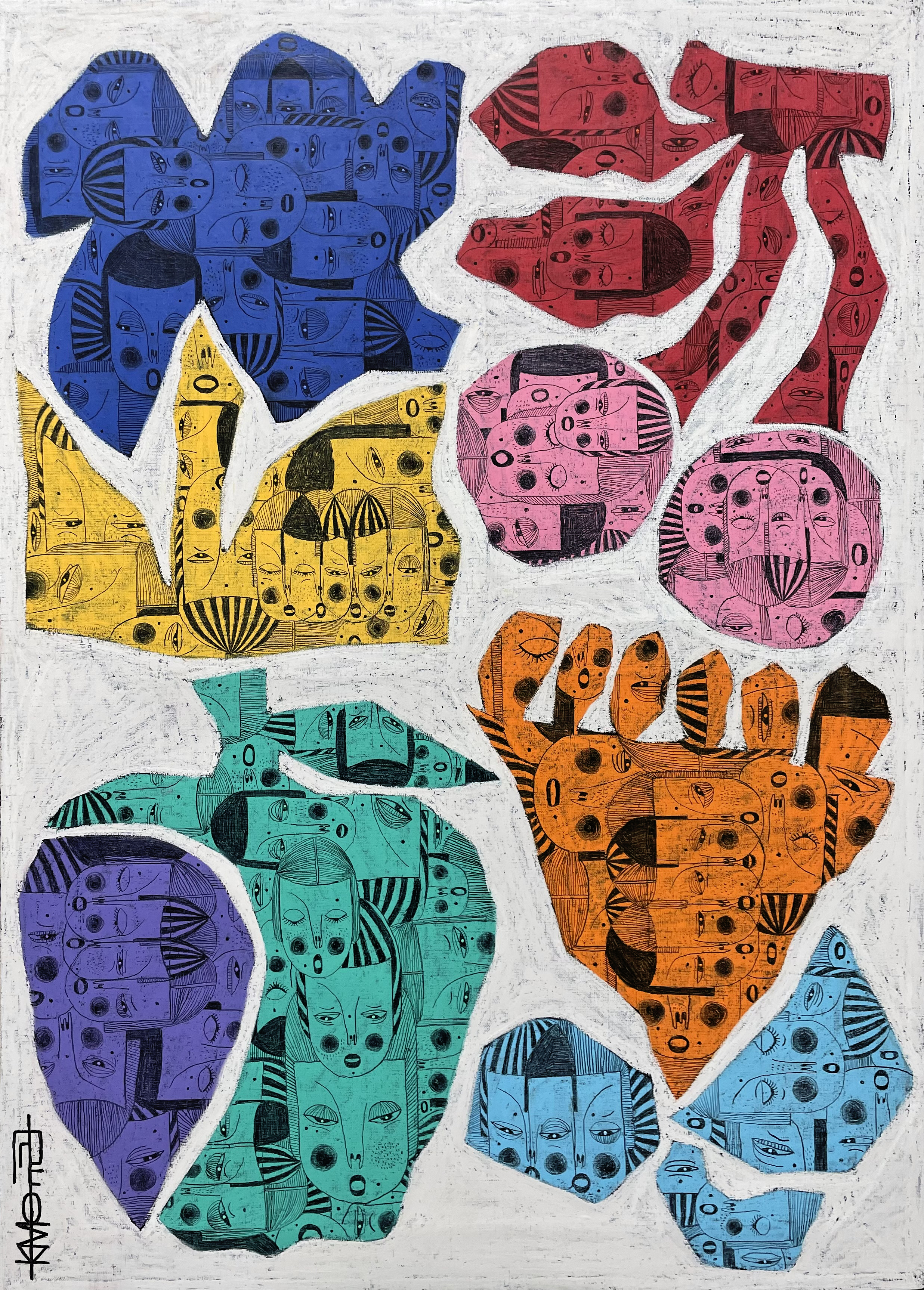 ---
Jeanne Tremel


Jeanne Tremel (b. 1960) is a visual artist who has shown her works throughout the NYC area, the US and abroad. Born in Minneapolis, her formal art education began at St.Cloud State University, Minnesota (BFA) and continued in Chicago at The School of the Art Institute of Chicago (MFA). Later, at the School of Visual Arts in NYC, she earned a
Certificate in Art Therapy. She has exhibited her work most recently with Court Tree Collective, Flatfile Gallery, Nancy Margolis Gallery, Pelham Art Center, David & Schweitzer Contemporary, Royal Society of American Art and Ground Floor Gallery.Her work has been reviewed in The New York Times, Time Out New York, and featured on many online venues, such as Artspiel, WoArtBlog, Woman Artist A Day, Left Bank Art Blog, Artefuse,Two Coats of Paint, and Gallery Travels. In November, 2015, she was interviewed about her work for The Huffington Post. She works in a wide range of media both 2D and 3D,alternating between oil and mixed media flat work and sculptural wall and floor pieces, installations, all made of found and collected materials and hand-made textile forms.She
also enjoys the challenge of painting en plein-air, especially seascapes. Jeanne has lived in Brooklyn for 29 years.



---