Desert Desserts
by Sandra Wang and Crockett Bodelson
Sept 15th – Oct 6th, 2018
Click here for full exhibition.




StatementDesert Desserts marks the decade long career of the New Mexico based artist duo Sandra Wang and Crockett Bodelson aka SCUBA. This collection of almost 50 works displays their original style and aesthetic in their classic "continent" installation style.

Press ReleaseCourt Tree Gallery proudly presents Desert Desserts a ten year collection of work from the New Mexico based duo Sandra Wang and Crockett Bodelson aka SCUBA. SCUBA's work has captivated audiences both domestically and abroad since the collaboration began back in San Francisco in the 2007. During this period they created thousands of miniature paintings and began assembling them side-by-side, into wall installations called continents. They have worked in a variety of mediums while creating an abundance of work. All with the greatest amount of ambition from a two person collaborative team.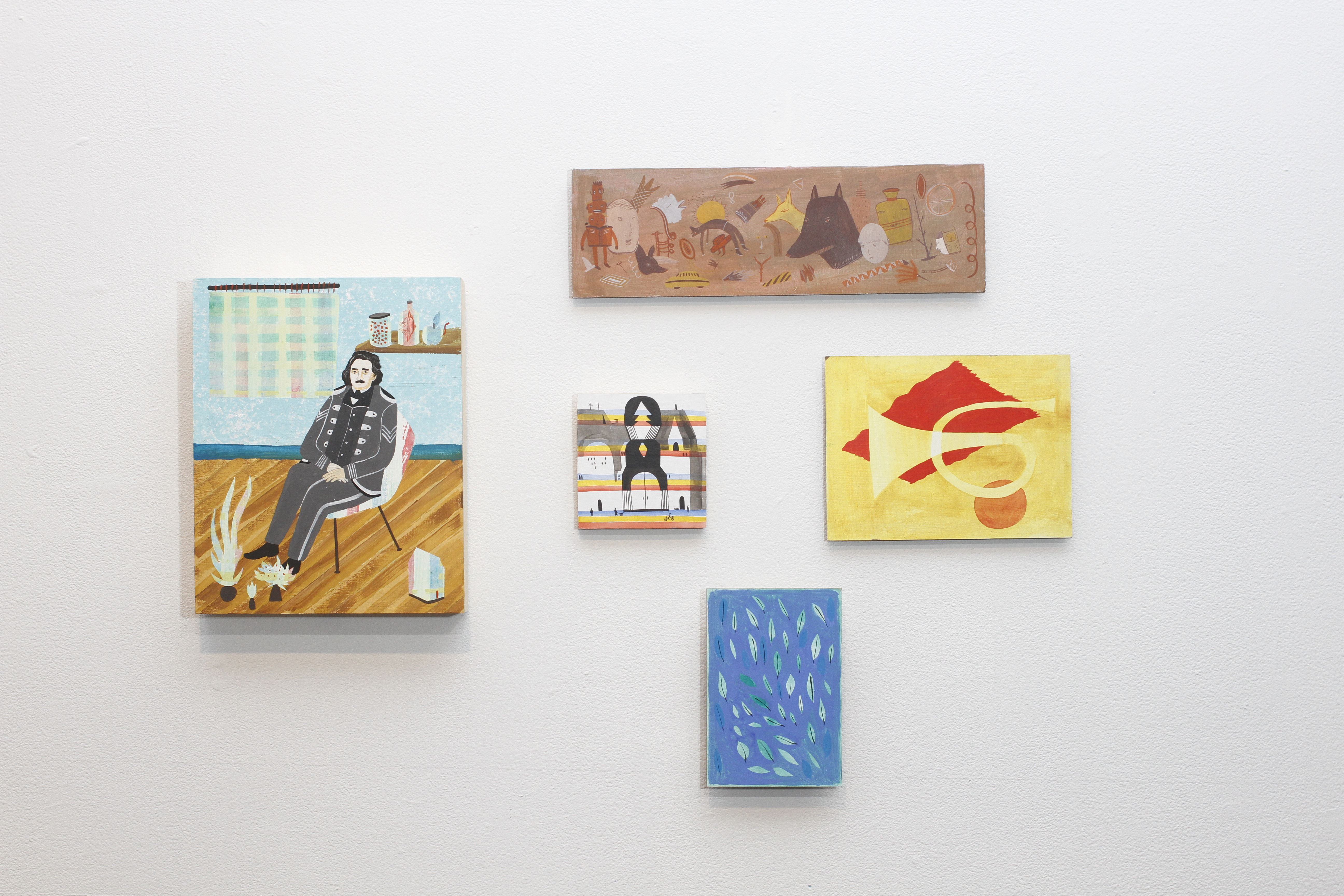 For available works from this exhibiton please email.