Color and Space

Dec 5th – January 9th, 2022

Opening reception December 5th 3 - 5pm


Court Tree Collective proudly presents Color and Space, a group exhibition featuring works by New York-based artists Liza Domingues, Kishi Ui, Jim Osman, Scott Reeds, and Jaime Patino-Calvo. These four artistic voices are united by their translation of highly personal observation through the core visual elements of line, surface, color, and space. They invite us to enter a rich spatial world created by the intersection of distinct aesthetic perspectives.

CLICK HERE ︎ TO SHOP COLLECTION


Liza Domingues

Liza Domingues was born in São Paulo, Brazil and currently lives in Brooklyn, NY. In 2004, she received a degree in visual communication from Fundação Armando Álvares Penteado in São Paulo, Brazil. Best known for her acrylic paintings and cut, painted and assembled wood pieces, she also works in a variety of other mediums. Her work has been exhibited throughout New York and São Paulo and is part of several private collections.


---
Kishi Ui




Kishi Ui moved to the United States in 1977 in order to come face to face with the world's most powerful and expressive works. Collectively, through his study and experience, Mr. Ui believes his method of layering texture leads the viewer into a sensation of touching the wind or seeing sunlight filter through trees. In college, the study of aesthetics and the literary arts introduced him to Heidegger, Sartre, Merleau-Ponty and Derrida. These philosophers urged him to think intuitively, then more sensuously, and influenced how he approached the philosophy of his homeland: Zen and Nishida Kitaro. Also, his primary education included a strong emphasis on Catholicism.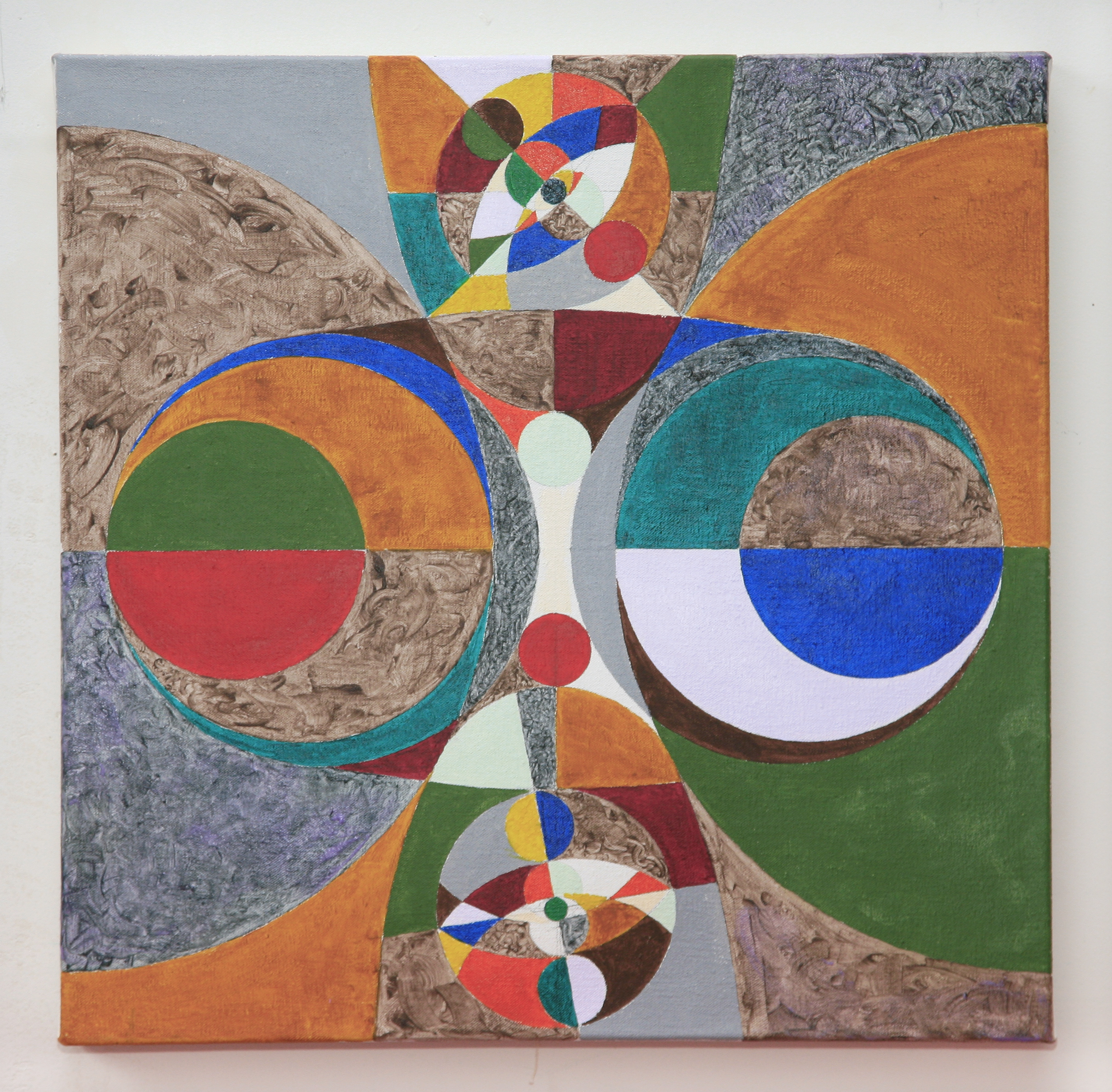 Click here ︎ to see more of Kishi Ui's work.


---
Scott Reeds






Scott Reeds, born in Sioux City, Iowa, grew up mostly in California. Reeds is a painter, printmaker and sculptor working in Manhattan and Brooklyn for over 30 years. His education includes a BFA from UC Berkeley in the Honors Program in Sculpture and an MFA from the Yale School of Art in Printmaking. Scott has received fellowships from the Adolph and Ester Gottlieb Foundation the National Endowment for the Arts and the New York Foundation for the Arts in Printmaking. In 2018 Mr. Reeds was an Artist in Residence at the Sam and Adele Golden Foundation in New Berlin, NY. His work has been included in several solo exhibitions in Los Angeles and New York City and numerous group shows in the U.S. and abroad. Reeds's work is part of many public and private collections including the Brooklyn Museum the Library of Congress, Yale University, and the New York Public Library.

Scott currently resides in Brooklyn and is teaching at Trinity College in Hartford, Ct. His curatorial work includes venues at Hampshire College, Felician University, Melville House, and the East 4th Street Community Garden in Brooklyn.



---
Jaime Patino-Calvo





Colombia-born artist and designer Jaime Patino-Calvo works and lives in Brooklyn. His work obsessively depicts the human emotional state of mind. Jaime paints improvisationally and spontaneously without an act of direction. Often balancing between figurative and non-figurative drawings, sometimes inspired by biology and cosmology. His subjects take on cultural aspects that are both tangible and familiar. A narrative that evokes ancestral past, present and future.




Click here ︎ to see more of Jaime's work.



---
Jim Osman


Jim Osman was born in New York City. He received his BA & MFA from Queens College (CUNY) in Flushing, NY where he studied with Tom Doyle, Mary Miss and Lawrence fane. He has had solo exhibitions at Lesley Heller Workspace, Long Island University's Kumbal Gallery and Dartmouth College. His work has been included in group shows at the Brooklyn Museum, Transmitter Gallery and University of Texas at San Antonio. Osman's public sculptures have been shown at PULSE Miami, FL; Art Hamptons, NY; Sculpture Mile in Madison, Conn. He has received grants from the Brooklyn Arts Council, Parsons School of Design and a NYFA Artist Fellowship in Craft/Sculpture in 2017.

Mr. Osman taught courses in three-dimensional design, sculpture and public art at Parsons School of Design. He lives and works in Brooklyn, New York.


Click here ︎ to see more of Jim's work.


---