Autodidact: The new self taught artists

January 22 – February 27th, 2022
Featuring Yool Kim, Jacob Gerard, Louis Sarowsky and Sandra Giunta.

*Opening reception February 12th 3 - 5pm.

Click Here ︎ to see the Collection.


---
Yool Kim

Seoul-based artist Yool Kim navigates ideas of identity and subconscious mind through mixed media artwork. Her paintings focus on figures expressing a form of disorder. This is seen not through just facial expressions, but extends throughout the painting to express dissatisfaction and dizziness that come from the human experience. Kim's work often highlights self expression that have not yet matured, an expression stunted in growth. Her desire is to organize these emotions through her artwork.

Kim was born in 1982 and graduated from Hongik University Graduate School of Industry in 2015 with a degree in Color Studies.



CLICK HERE

︎

TO SHOP THE COLLECTION.





CLICK HERE

︎ TO SEE YOOL'S INTERVIEW.



---
Louis Sarowsky

Louis Sarowsky is part of a new generation of "self-taught" artists. Not necessarily an Outsider. As it's almost impossible to go on without any knowledge of how things work directly at our fingertips. With YouTube, Instagram, Tik Tok, these new types of self taught artists are fearless and ambitious. Creating granite sculptures is no easy task for even the most seasoned sculptor. With only a few years under his belt in doing so, he is creating images that speak his language. As seen here in the "Stone VX1000", the most influential camera in skateboarding cinema. Known in the skateboarding community as Lurker Lou. His skateboarding and personality has always been his own. We are excited to be exhibiting perhaps his next chapter in super creative life.

CLICK HERE ︎ TO SEE LOUIS'S INTERVIEW.



---
Jacob Gerard


Jacob Gerard is a true outsider artist with no formal training. His work is powerful, brilliant in creativity, and rich in humor. His colors, brightness, attention to details, emphasize a scale of production usually found in a well seasoned educated artist. In less than 2 years of painting exclusively he has amassed a small arsenal of paintings that would be considered a full career for many. Whether this is an attempt to never go back to construction or years of pent up creativity the current results will last a lifetime. At this moment in time all signs point to this being the beginning of a flourishing artistic career.

CLICK HERE ︎ TO SHOP JACOB'S COLLECTION


CLICK HERE

︎ TO SEE JACOB 'S INTERVIEW.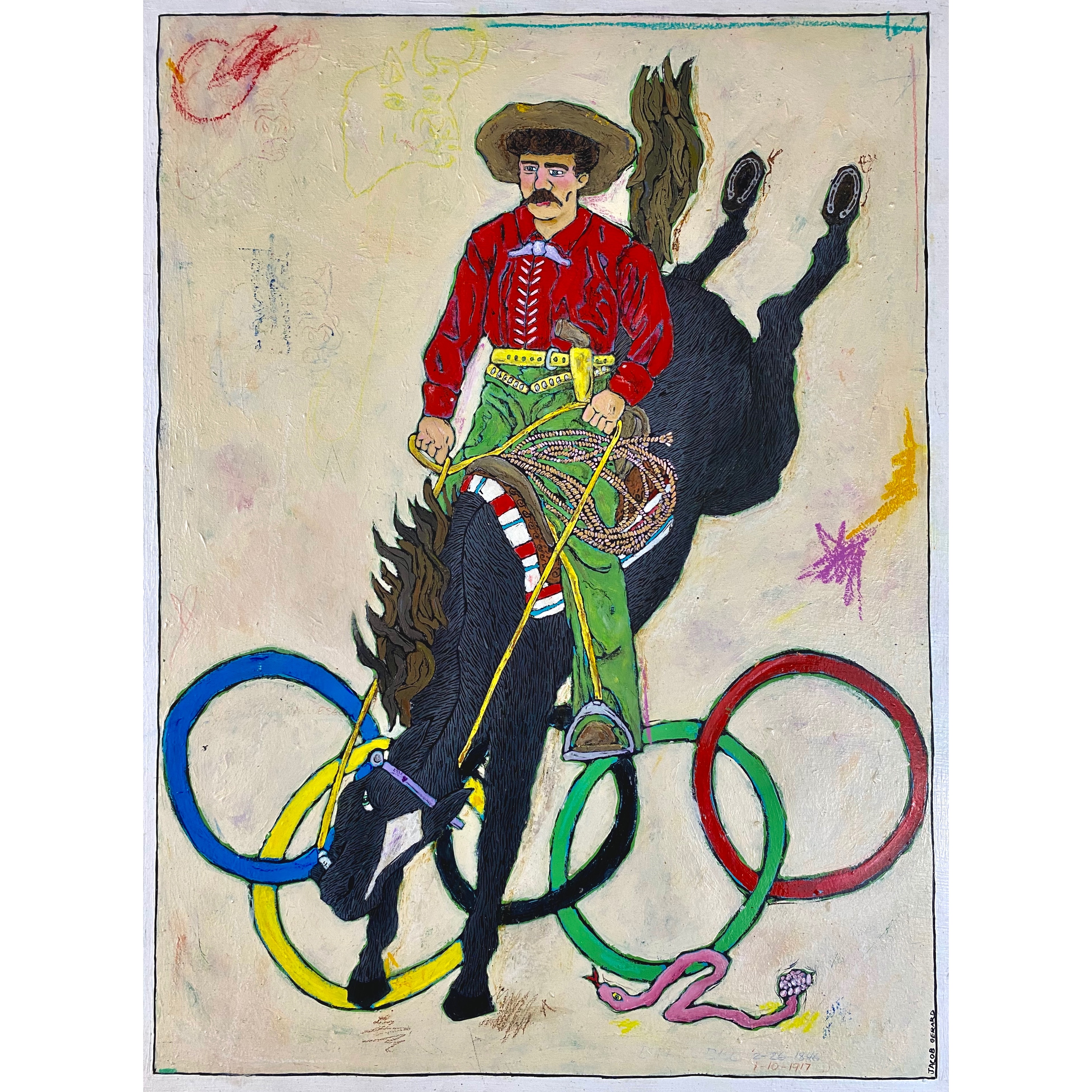 ---
Sandra Giunta

Sandra Giunta is a self-taught Brooklyn based sculptor. Her most recent work focuses on the impact of global warming on coral reefs. A dual relocation move, with a 6 month split between Brooklyn, NY, and Belize, offered the corals of the Mesoamerican Reef as a research and an inspirational work environment, and the community of the arts and artists in the New York metropolitan area.

Initially she focused on figurative sculptural work. Her Belize experiences moved he focus to sculpting corals, which then led to conjoined figurative and coral works. This symbiotic relationship emphasizes human impact on global warming and reef destruction. Bringing the underwater world above the surface, to keep it visible and increase awareness of its precarious balance, is a major speaking point of her art. The possibility that these incredible natural structures and life forms could be destroyed by a 2° rise in ocean temperatures is our reality and we're losing time for intervention.